Reasons to consider Notion replacements and alternative Notion-like apps
Looking for a Notion replacement? Maybe you've been tinkering around in Notion for a while, but you're wondering what's out there that's better than Notion. Or after building your personal knowledge management system in Notion, you're frustrated with some of the limitations and you're looking for similar Notion-like apps that solve these challenges. Maybe you're annoyed by the lack of offline mode, or unreliable search, or slow and buggy performance. Or maybe you find that Notion is fine, but it doesn't feel like quite the right fit. Or maybe you're just exploring, wondering what might be out there that's better than Notion.
Here are five personal knowledge management apps that you can consider as an alternative to Notion.
Airtable
If you want an alternative to Notion's database feature
Airtable is a database-focused web app with endless automations and integrations. If you use Notion primarily for its database feature, you'll be delighted by all the customisations available through Airtable instead.
Airtable vs Notion further reading
Want more reading on a comparison to help you choose between Airtable and Notion? Check out these links:
Craft Docs
If you're looking for a minimalist aesthetic and support for Markdown (like Notion) with offline access
Craft is a native iOS and macOS note taking app with a web app to allow for cross-platform access. It has a beautiful design with lightening-quick speed.
Craft vs Notion further reading
Want a deeper dive into a comparison of Craft Docs versus Notion? Check out these articles:

Nuclino
If you're looking for a quick-loading, cross-platform, web-based note taking app
Nuclino is perfect for building a personal or shared knowledge base. Editing and search are optimised for speed. It has a lightweight, minimalist aesthetic that will help you focus on the words you're writing instead of going down the rabbit hole of customisation.
Nuclino vs Notion further reading
Want a more detailed analysis of the features of Nuclino vs Notion? Check out this comparison: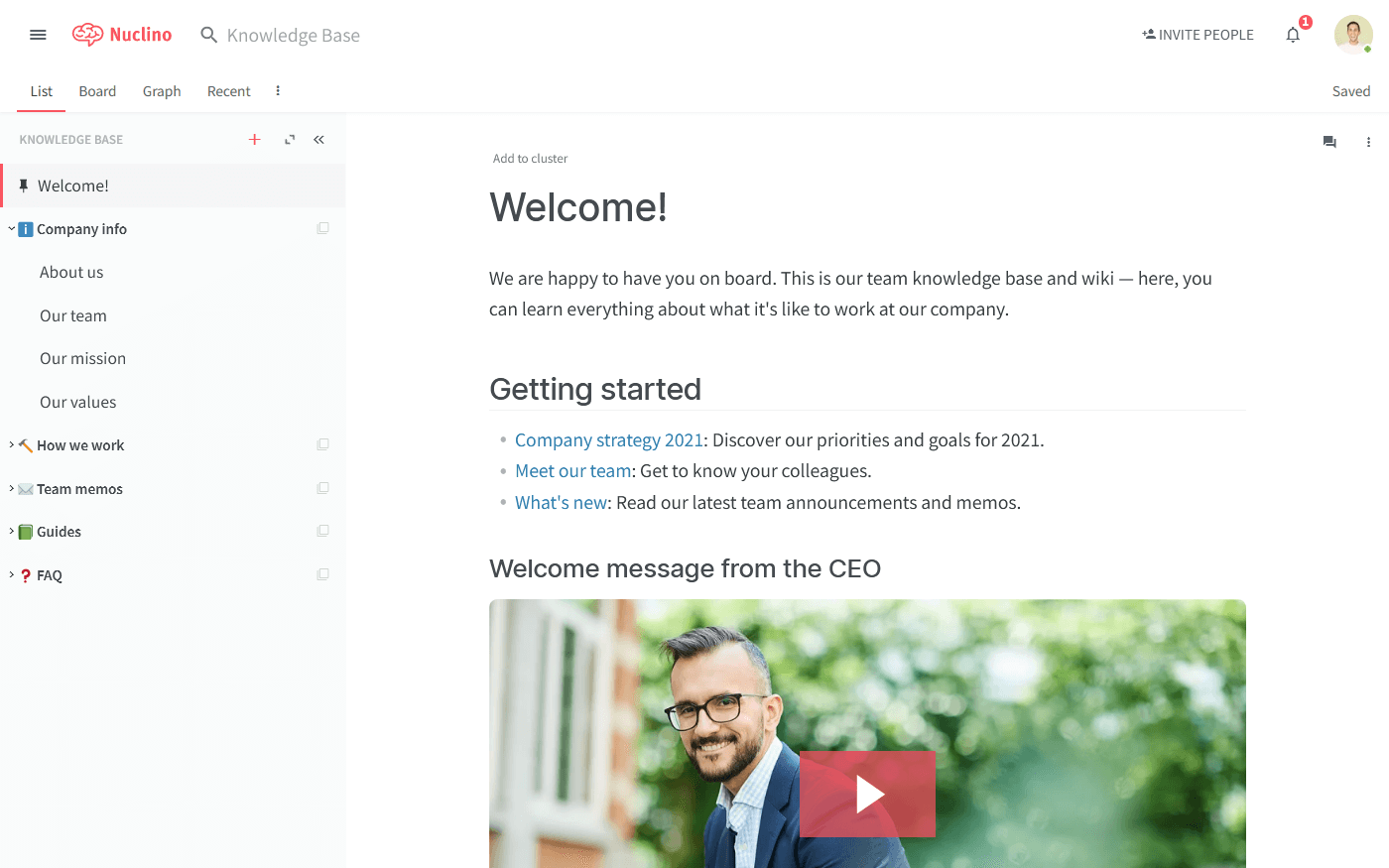 Bear Notes App
If you wish that Notion was quicker and had more reliable iPhone access
Bear Notes app is available for iPhone, iPad, and Mac. (No web app for cross-platform access yet, but it's been in the works for a while.) If you work in the Apple ecosystem, Bear offers a blazing-fast, seamless, reliable note taking environment with first-class mobile and tablet access.
Bear Notes App vs Notion further reading
Check out these articles and videos for a deeper dive into comparing Bear Notes versus Notion:

Obsidian
If you wish that Notion was more flexible and customizable
Obsidian is a highly flexible knowledge base that you can customize to fit any workflow or use case. There are endless Obsidian plugins available, and the Obsidian user forum is an active trove of inspiring advice and example setups. Also, you can adjust your personal knowledge base to fit your aesthetic taste with these custom Obsidian themes.
Obsidian vs Notion further reading
Want to go deeper? Check out these videos, discussions, and articles comparing Obisidan versus Notion: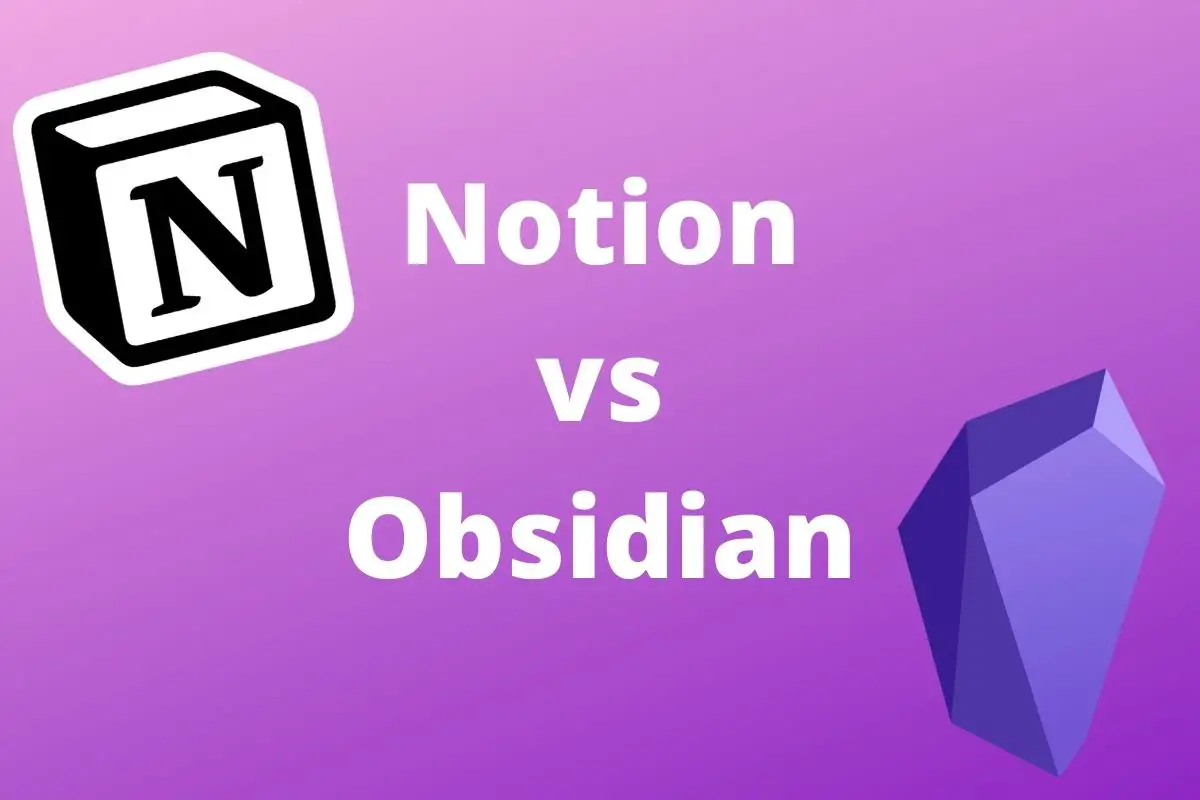 How to organize your notes in Notion or your Notion replacement app
Maybe after all this, you've decided that Notion is the best fit for you right now. Or maybe you're excited to rehaul your personal knowledge management system and begin organizing your digital notes in Obsidian or Bear Notes or Craft. But you feel a bit overwhelmed as you try to decide the optimal way to structure and organize your note taking workflow.
The Calmer Notes method may be just what you've been looking for.
If you'd like to learn more, browse my previous blog posts about the Calmer Notes method or visit the Calmer Notes website.
Wishing you all the best on your personal knowledge management journey!
PS - Please pin & share on Pinterest
If you found this article on Notion replacement software and Notion-like apps helpful, please save it to Pinterest and help other people discover it. Thanks!