What is the Calmer Notes method?
The Calmer Notes method is a step-by-step framework to guide curious thinkers through the process of designing unique, completely customized digital note taking systems to their organize notes and files.
Calmer Notes takes a mindful, minimalist approach to help busy people create tailored, thoughtfully-designed personal knowledge management systems that fit their lives– to find what fits, and leave the rest.
Who created the Calmer Notes method?
The Calmer Notes method was developed by Elizabeth Butler, MD, PhD, based on her decades of personal experience in academia (as a graduate student, researcher, and professor), communications (as a project manager and productivity consultant), and medicine (as a medical student and physician).
Buy the Calmer Notes course
If you're a busy, creative thinker who is ready to leave behind cookie-cutter approaches to personal knowledge management, and build a digital note taking system that fits the way your mind works, you'll enjoy the Calmer Notes course. When you purchase the self-paced course, you get instant access to all the training materials.
Explore free resources on Calmer Notes
If you'd like to know more about the Calmer Notes approach before you buy the course, explore these blog posts to learn more and see how the Calmer Notes method in action. 👇
Articles about the Calmer Notes method
Overview of the Calmer Notes method
Applying the method: Calmer Notes in action
Going behind the scenes of Calmer Notes: interviews with Elizabeth Butler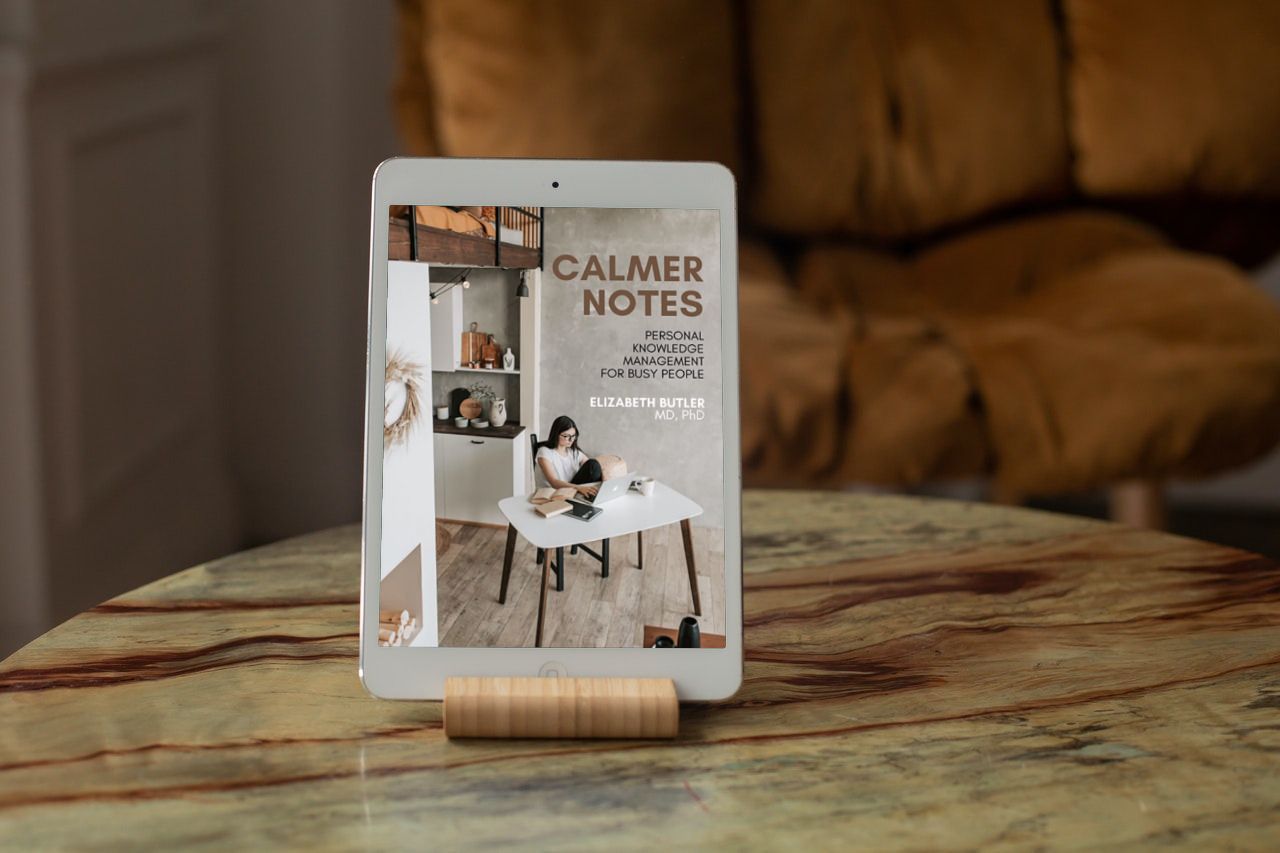 Wishing you all the best on your personal knowledge management journey!