The best custom, minimalist themes for Obsidian Notes
If you want a fresh look for your Obsidian database and digital notes, check out these beautiful, custom Obsidian CSS themes.
Table of Contents
Hi friends! If you're just getting started with using Obsidian MD for personal knowledge management, or if you're revising your digital note-taking system, you might be looking for a way to make Obsidian look a little more custom and polished.
Obsidian is a very powerful tool for building your personal knowledge management system– it's a wonderful personal knowledge management app. At the same time, Obsidian doesn't have quite the same aesthetic appeal as Notion or Bear Notes right out of the box.
If you want a fresh look for your Obsidian database and digital notes in 2022, check out these beautiful, custom Obsidian CSS themes. You can click through to the Github link for each to access theme documentation and download the files.
---
5 of the best minimalist digital note-taking themes for Obsidian in 2022
Obsidian Theme - Things (inspired by Cultured Code)
Created by: Colin Eckert - @colineckert
URL: https://github.com/colineckert/obsidian-things
Obsidian Theme - Minimal
Created by: Stephan Ango - @kepano
URL: https://github.com/kepano/obsidian-minimal
Obsidian Theme - Primary
Created by: Cecilia May
URL: https://github.com/ceciliamay/obsidianmd-theme-primary
Obsidian Theme - Red Graphite (inspired by Bear Notes)
Created by: @SeanWgamer
URL: https://github.com/seanwcom/Red-Graphite-for-Obsidian
Obsidian Theme - Notation (inspired by Notion)
Created by: Gordon Pederson - @death_au
URL: https://github.com/deathau/Notation-for-Obsidian
---
Where to find custom Obsidian themes
Obsidian MD Forum
Want to explore beyond these themes? The best place to search for themes is in the Obsidian forums. They're an active community, filled with helpful users who are passionate about personal knowledge management apps and system. Check out this CSS themes showcase thread in the Obsidian forum to get started.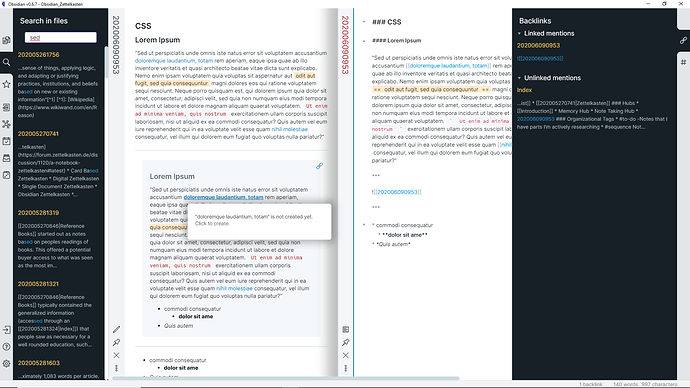 Reddit
The Obsidian subreddit is also a good place to browse for recommended themes. Reddit users who are fans of Obsidian are keen to share and recommend their own preferred custom themes.
GitHub Roundup
Magnus Aasrud (@kmaasrud) (@kmaasrud) maintains an impressive, curated list of Obsidian themes (as well as plugins, templates, and other resources) over at Awesome Obsidian.
---
How to install custom Obsidian themes
Looking for a step-by-step tutorial on how to install a custom Obsidian theme? Check out this helpful video and written tutorial guide to getting a custom theme or style setup and installed, from The Sweet Setup: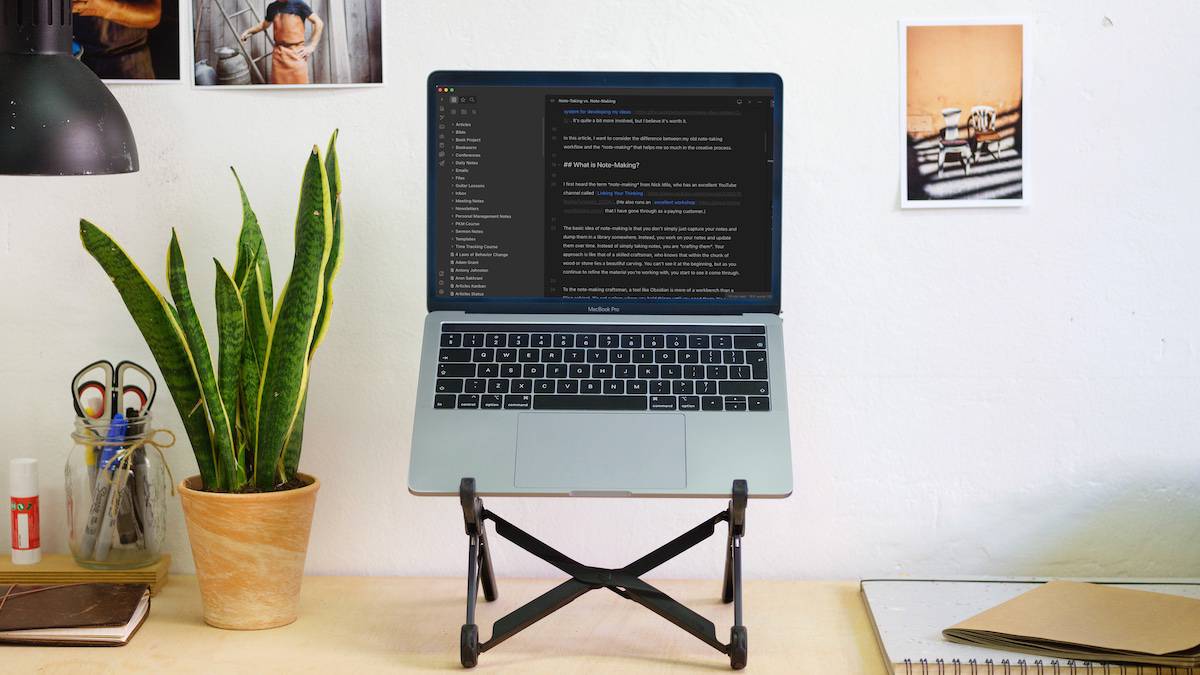 ---
Craft an intentional, effortless note taking system with the Calmer Notes method
Hi friend! If you're searching for custom themes for Obsidian Notes, there's a good chance you might also be trying to figure out the best way to structure and organize your note taking system. If you've been exploring the world personal knowledge management online for a while, you may have quite understandably reached the point of analysis paralysis.
You may find yourself wondering:
What's the best way to organize my notes? Should I use folders? Tags? Backlinks?
How can I choose the right note taking app... so I don't have to start from scratch again every few months?
How can I stop losing ideas and spending time searching for files and links over and over again?
If I organized my notes exactly like [fill-in-the-blank-productivity-You-Tuber-or-blogger] and bought the exact (pricey) apps and tech they use... would I finally be "insanely, ridiculously, unbelievably productive" like their headlines are always promising?
How can I finally build a note taking system I actually enjoy using?
I'm Elizabeth Butler, MD, PhD, and I'm a firm believer that there is not one single, perfect, one-size-fits-all setup for organizing your personal knowledge management system.
I've used personal knowledge management to organize my time and knowledge for nearly two decades. I believe that everyone deserves to be able to create a highly personalized note taking system that's perfectly tailored to fit their lives.
💻
Ifyou're new to the world of personal knowledge management, welcome! It'sa fun, fascinating place to be. If you'd like to explore more of my articles on personal knowledge management, please do explore my
quick-start guide
to find some of my most popular blog posts on note taking and personal knowledge management.
Maybe you're done reading and browsing and searching, though. Perhaps today is the day that you're ready to dive in with both feet and get starting building your own custom-designed, bespoke personal knowledge management system.
You're ready to leave behind unsatisfying cookie-cutter solutions and endless internet rabbit holes in search of the "perfect" note taking app. If this is where you're at, Calmer Notes is what you've been searching for.
💻
The Calmer Notes method is a step-by-step process for creating a personalized, tailored system to organize your notes and files.
When you go through the
Calmer Notes training
(a self-paced course designed to fit comfortably into even the busiest of schedules), you'll stop spinning your wheels, losing your notes, and investing hours upon hours on systems and apps that never quite fit. Instead, you'll
craft a sustainable note taking system you actually love to use
month after month and year after year.
Wishing you all the best on your personal knowledge management journey!